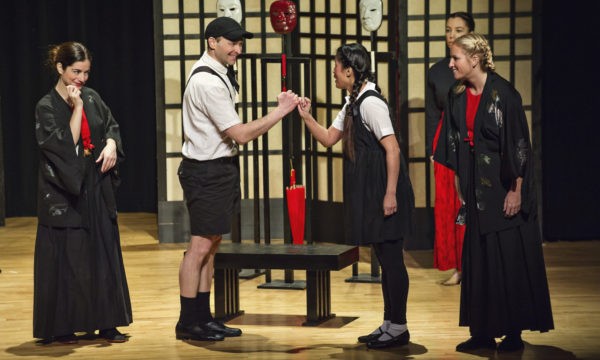 Sunday, January 27 | 1:00 pm
Celebrate our country's rich folklore through humor, stories & music.  Audiences crisscross the nation, bringing to life the tall tales that helped create American's unique heritage from life along the Mississippi to the Louisiana bayou to a southwestern village where we meet characters who have a trick or two up their sleeve!
PERFORMED BY WILD SWAN THEATER: Wild Swan Theater has been delighting family audiences since 1980 with performances that blend storytelling, movement, and music into magical, accessible experiences.  Wild Swan Theater is nationally known for its ingenious artistry, its innovative audience accessibility program, and its projects for participants with disabilities.
A special thank you to our program sponsor: Cohn-Haddow Performance Fund.
Admission: $18
JCC Members: $15
Families of 4 or more: $10