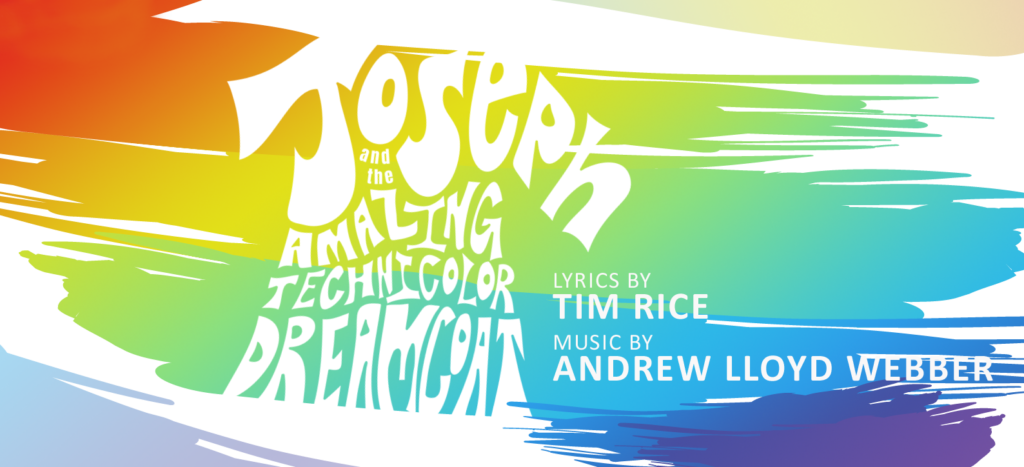 Thursday, March 26 | 7:30 pm
Saturday, March 28 | 8:30 pm
Thursday, April 2 | 7:30 pm
Saturday, April 4 | 8:30 pm
Sunday, April 5 | 2:00 pm
Sha la la Joseph you're doing fine! You and your dreamcoat ahead of your time! One of the most enduring musicals of all time, Joseph and the Amazing Technicolor Dreamcoat  re-imagines the Biblical story of Joseph, his father Jacob, eleven brothers and the coat of many colors.
Told entirely through song, the story follows favorite son Joseph who, after being sold into slavery by his brothers, finds himself in the intriguing world of ancient Egypt, where he discovers that his ability to interpret dreams can help him go far.
This magical musical features catchy songs in a variety of styles, from a parody of French ballads ("Those Canaan Days"), to country-western ("One More Angel in Heaven") and calypso ("Benjamin Calypso"), along with the unforgettable classics "Any Dream Will Do" and "Close Every Door."
Presented by the J Players. $18.
Joseph and the Amazing Technicolor Dreamcoat is presented by arrangement with The Musical Company, a Concord Theatricals Company, 229 West 28th Street, 11th Floor, New York, New York 10001. www.themusicalcompany.com Phone: (212) 598-2204. Email: info@themusicalcompany.com