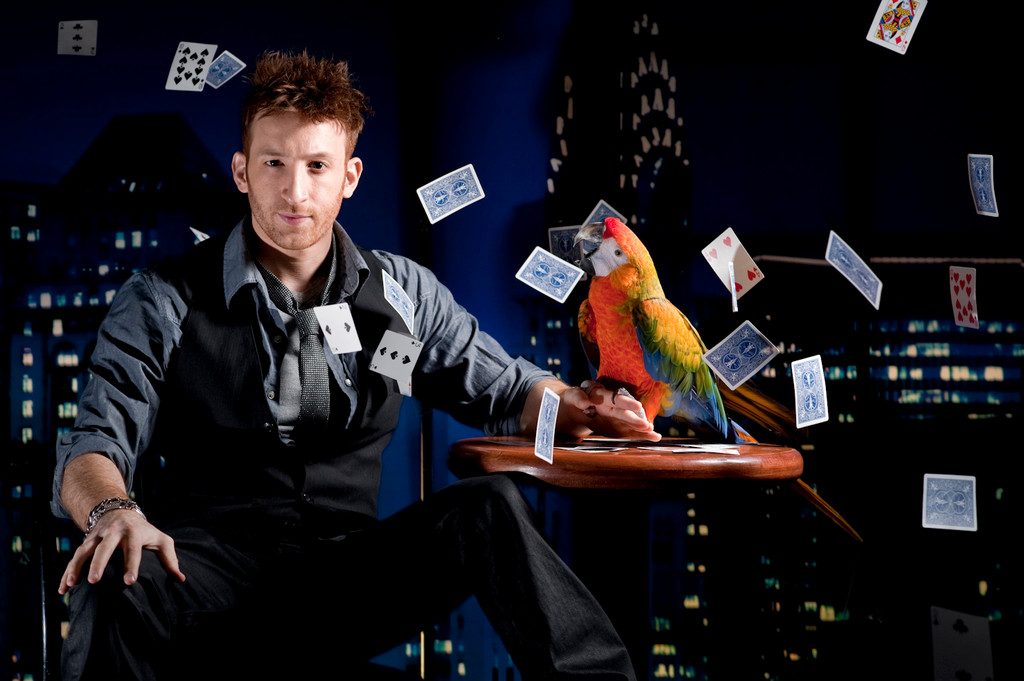 Sunday, February 17 | 4:00 pm
Elliot Zimet's fresh approach to his material is incomparable. Audiences have been captivated watching his mind-blowing magic featuring a unique blend of heart pumping illusions, exotic birds, mentalism and humor.  Elliot has been called upon by Beyonce, Justin Timberlake, Sean "P. Diddy" Combs, and for private events for Matt Lauer and David Copperfield. He's not only earning the respect of the magic elite, but the entertainment community worldwide!
Audiences have been captivated watching his appearances as a semi-finalist on America's Got Talent where judges exclaimed, "You surprised me. Your style was cool, and the audience loved you!" Recently he has been featured on Ryan Seacrest's AXS TV- "AXS Live", CBS – "The Early Show" and VH1 – "Big Morning Buzz Live".
Born and raised in the Bronx, Elliot found great inspiration in New York City's rich culture of music and fashion. When Elliot saw his first magic show at the age of nine, he knew that magic was to be his life. He has gone on to amaze audiences throughout the country from Madison Square Garden, to the Hard Rock Hotel in Las Vegas. In the Fall 2012 Elliot starred in his own off Broadway show, which had an extended run in Times Square NYC. He toured with "The Greatest Show on Earth" – Ringling Bros. and Barnum & Bailey Circus, and "The Most Interesting Show in the World " for the Dos Equis company.
Tired of stale old magic? Ready for something new…something groundbreaking…someone who's blowing up the blogosphere? Look no further…Master Illusionist, Elliot Zimet.
Admission: $43 – $50
JCC Members: $38 – $45
Group discounts are available.  Call (248) 661-1900 for more information.